DIRECT FIT DIESEL PARTICULATE FILTERS (DPFs)
Manufactured to the highest standards
All W&L Incorporated Diesel Particulate Filters (DPFs) are engineered and manufactured by JMJ in Poland to have the exact diameter pipe, bends, sensor locations, and contain the identical (or better) metals and internal parts to meet your vehicles specifications.
The W&L Incorporated Auto Parts store currently offers Catalytic Converters and Diesel Particulate Filters (DPFs) for select models from the following manufacturers: Volkswagen (VW), BMW, Ford, Mercedes, Sprinter, Audi, Freightliner, Isuzu, Dodge, and Mitsubishi.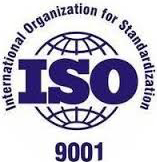 ISO (INTERNATIONAL STANDARD ORGANIZATION) CERTIFIED FACTORY
All parts manufactured to exact specifications in an Intentional Standard Organization (ISO) 9001-9002 Certified factory located in Poland. This ISO standard is based on a number of quality management principles including a strong customer focus, the motivation and implication of top management, the process approach continual improvement.
This certification helps ensure that customers get consistent, good quality products and service from their products.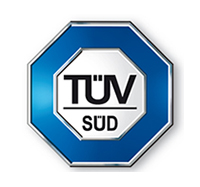 TUV SUD CERTIFIED PARTS
W&L parts are manufactured by JMJ which is a TUV SUD certified in Poland.
TUV SUD is a world leader in product testing and certification, providing testing to international standards and directives that are endorsed by leading quality and safety marks. DIESEL PARTICULATE FILTERS