QUALITY PRODUCTS
W&L sells direct fit catalytic converters and diesel particulate filters (DPFs) and other premium car emission products that match or exceed original equipment manufacturer (OEM) quality and specifications.
ADAPTABLE
Specializing in providing International car emission parts for the North American market with a focus on quality and longevity.
Constantly expanding our inventory dependent on the demand of our customers and market.
EXPANDING INVENTORY
Direct Fit Catalytic Converters and DPFs that meet OEM standards
W&L Incorporated is a provider of premium and high quality car emission products like direct fit Catalytic Converters and Diesel Particulate Filters  that match or exceed OEM performance standards. We work with our partner, and manufacturer, JMJ Poland in the European Union (EU) to bring our customers an expanding inventory of Catalytic Converters and Diesel Particulate Filters (DPF).  Our parts are made in Europe for your US Spec European vehicle and we guarantee they are NOT made with, or pieced together by, universal or sub-standard materials from manufacturers that do not have the accreditation our partner has.
Started by Marcin and Steve, two car enthusiasts and Sprinter van owners in Maryland.  W&L's main focus is to provide premium Diesel Particulate Filters (DPF) and Catalytic Converters to the North American market at a competitive price.  We constantly are expanding our inventory to meet the demand of our customers.
The W&L Incorporated Auto Parts store currently offers Catalytic Converters and Diesel Particulate Filters (DPFs) for select models from the following manufacturers: Volkswagen (VW), BMW, Ford, Mercedes, Sprinter, Audi, Freightliner, Isuzu, Dodge, SEAT and Skoda.
Premium EU Manufactured Products
W&L works closely with partner manufacturer JMJ Poland to ensure the best materials, direct-fit, and performance is maintained by matching the auto manufacturers original specifications. Our manufacturer guarantees they use the highest-grade European steel, Corning USA brand ceramics,  3M Commercial Solutions internals, and Europe sourced precious metals, to construct their Diesel Particulate Filters (DPF), Selective Catalytic Reduction (SCR), and Catalytic Converters.  JMJ has been making and supplying parts in Europe for years with success and within the automotive community are recognized for a high standard of quality and manufacturing.
W&L Inc. owners are both consistent on utilizing our in house engineers and mechanics to assist in the research and development of each part, the result is catalytic converters and  diesel particulate filters (DPF) that meets Original Equipment Manufacturer (OEM) performance and direct fit requirements at very competitive prices.
Our manufacturers facility is state of the art and an accredited International Standard Organization (ISO) 9001:9002, as well as TUV SUD Certified.
W&L Inc. is the sole distributor of JMJ Poland auto parts in North America.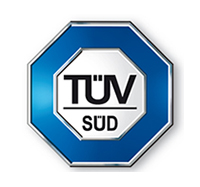 No Core Exchange Needed On Catalytic Converters and DPFs:
The prices you see are final, there are no hidden core costs or exchanges necessary.   We just want to make sure there is one less thing to worry about when your replacing your Diesel Particulate Filter (DPF), Selective Catalytic Reduction (SCR), and Catalytic Converters.
NEWS UPDATE (3-19-2021):  Starting today,  W&L Inc. has officially partnered with Cat Rebates (catrebates.com) to provide our customers with an opportunity to save even more by purchasing a W&L Inc. part.   Within each W&L Inc. shipment there are directions of how to contact Cat Rebates and identify if your core qualifies for a core rebate for up to $300!!!  
Catalytic Converter and DFP Installation Available:
Local pickup and also installation is available at our site in Linthicum Heights, Maryland.  Please call us to schedule before purchasing the product in our online store.  We offer discounts for local installation on parts so call now to learn more and schedule your visit, 410-859-0276.
Technical Support
Please call our technical support staff if you have any questions so they can assist you with finding the right application for your vehicle and answer any questions you may have 1-888-978-CATS (2287) or 410-859-0276.
We really do enjoy discussing our parts and their quality so call to learn more!  Follow W&L on Instagram @wl_inc_usa to be the first to know about our latest sales and inventory additions.
-W&L Inc. Owners, Marcin and Steve
Location: W&L Inc, 825 Elkridge Landing RoadLinthicum Heights, Maryland 21090 – sales@wl-parts.com
RETURN & REFUND POLICY:  CUSTOMERS HAVE 30 DAYS TO REQUEST A REFUND. IN THE CASE OF A REFUND, THE PART MUST BE RETURNED TO W&L AND INSPECTED BEFORE ANY REFUND IS PROVIDED. REFERENCE THE WARRANTY LINK TO SEE CONDITIONS THAT WILL EFFECT A RETURN & REFUND.
Terms of Sale: W&L Inc. Parts (hereafter, "Parts") are to be used solely by the Purchaser and is not intended to be used for reselling and/or rebranding.  Specifically, the Purchaser is acquiring the Parts for the Purchaser's own use or to install for the use of its customer and not for resale and/or distribution thereof online, and has no present intention of distributing or reselling to others any of the Parts sold by W & L, Inc. The Purchaser specifically agrees that the Parts sold cannot be offered for resale, sold or otherwise transferred unless expressly authorized by W&L Inc. in writing. Resoled or rebranded W&L Inc parts, sold without the exclusive written authorization of W&L, voids all W&L Warranties.  W&L Inc. reserves the absolute right to not sell to unauthorized resellers and vendors. Additionally, Failure to comply with the above terms shall result in legal action taken against the Purchaser, including but not limited to W&L Inc. seeking any and all measures of enforcement available under law and/or in equity.
Want to become a W&L Partner!  Contact us to apply for a Wholesaler or Service Center Discount accounts.
(Material in this website is (C) Copyright W&L Inc. 2016)